Specializing in concept development and visualization of your abstract ideas, giving your image and message impact and readability
Jane Reed Wilson
Graphic Design and Art Direction
Drawing

---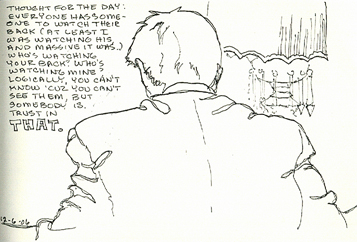 This section is about DRAWING.
It is NOT about ILLUSTRATION.
Years after art school, I discovered that drawing holds a key to inner calm and expansive thought. Carrying a sketchbook and drawing whatever you see, however mundane it may seem, offers you the gift of living completely "in the moment". This process allows images and thoughts to evolve at their own speed and in their own direction, and allows existing confusion and stress to find resolve or acceptance. The final product is always a surprise and a revelation and highly personal. A drawing for me is also the cornerstone to any project that requires a creative edge, whether it be a corporate logo or a watercolor painting. I share with you here a few pages and musings from my sketchbook.
I was inspired to start drawing again after reading the book "Creative License" by Danny Gregory and hereby recommend it highly to you. For further inspiration, check out his website at http://www.dannygregory.com/
Danny's wife, Patti Lynn, passed away in March 2010. Because she was such an inspiration to him and through him, to me, I dedicate this page to her.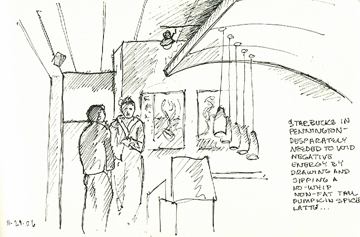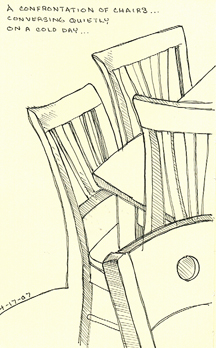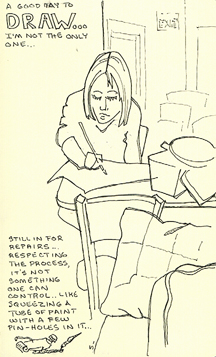 Background
MFA Graphic Design
Boston University

BFA Graphic Design
University of Kansas
---
Website © 2008-2018 Jane Reed Wilson / Jane Reed Dashfield
Website and content:
All rights reserved
(Formerly Dashfielddesign.com)

Jane R. Wilson
Philadelphia, PA
jrwilsondesign@outlook.com