Specializing in concept development and visualization of your abstract ideas, giving your image and message impact and readability
Jane Reed Wilson
Graphic Design and Art Direction
Trade Show Booth Design

---
Client: ISPOR (International Society for Pharmacoeconomics and Outcomes Research:
ISPOR holds three membership meetings a year worldwide. I work with them to provide informational panels used at these meetings with the purpose of showcasing the membership benefits and vision of this non-profit health care standards-setting organization.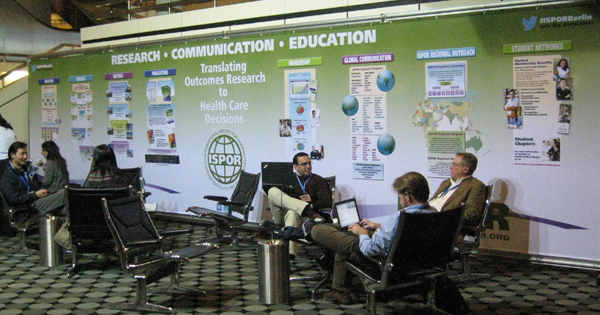 The November 2012 meeting held in Berlin included a large informational wall as a backdrop for a seating area for visitors.



A 2- x 24-foot topper for the booth pictured below.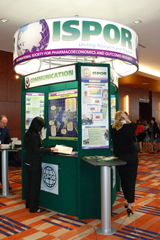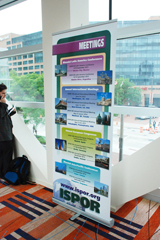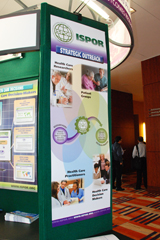 Photos show the membership booth in action, along with one of several retractable panels spread throughout the meeting location.
Click on images to view a larger version.
Background
MFA Graphic Design
Boston University

BFA Graphic Design
University of Kansas
---
Website © 2008-2018 Jane Reed Wilson / Jane Reed Dashfield
Website and content:
All rights reserved
(Formerly Dashfielddesign.com)

Jane R. Wilson
Philadelphia, PA
jrwilsondesign@outlook.com